Image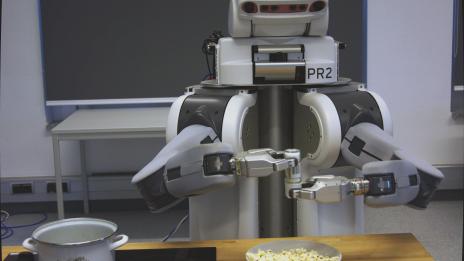 This interactive course offers learners the opportunity to independently understand the challenges involved in realizing cognition-enabled robot agents as well as the components necessary to address these challenges. In 10 modules, the content of which ranges from an introduction to robotics to cognitive architectures for robots, knowledge and skills are acquired through an interactive multimedia textbook comprising short videos, video lectures, lecture slides, recommended reading and videos, as well as multiple choice exercises. Participants are guided step-by-step through all the components that are required to build a cognition-enabled robot agent from scratch.
What content can I expect?
Robot hardware (e.g., links, joints, sensors, etc.)
Movement and action planning and execution
Robot perception, learning and cognition
Formalization of robotic knowledge & cognitive architectures
Upon completion of the course, you will be able to ...
realize software components for robot agents,
explain the interaction of robot components and to recognize the capabilities of robot agents,
independently create movement and manipulation planning of robot agents,
to classify robot components and employ them in complex cognitive systems
Bachelor in Computer Science or comparable,

interest in the field of artificial intelligence or robotics.
Image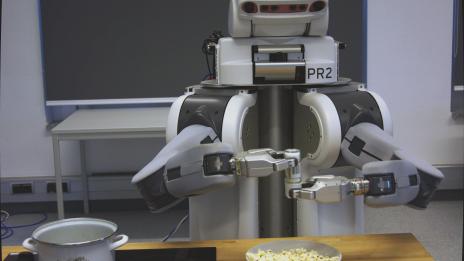 This course is offered by
Courseinformation
Learning format:
Online course