Den Daten auf der Spur - Der Process Mining Podcast
Abstract
In dieser Podcastreihe von Celonis und dem KI-Campus führen euch Jerome & Angie vom Tech-Unicorn Celonis in die spannende Welt der Daten und Prozesse ein. Ein Milliardenmarkt steckt hinter der sogenannten "Process Mining Technologie", mit der DAX- und Fortune-500-Unternehmen weltweit Einsicht in Ihre Prozesse schürfen. Jerome und Angie erkunden gemeinsam mit spannenden Gästen aus Hochschul- und Unternehmenswelt, wie das funktioniert.
Lecturer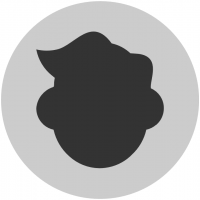 Dr.-Ing. Jerome Geyer-Klingeberg
Jerome Geyer-Klingeberg studierte von 2010 bis 2013 informationsorientierte Betriebswirtschaftslehre (B.Sc.) und Volkswirtschaftslehre (B.Sc.) an der Universität Augsburg. Im Anschluss absolvierte er den Elitenetzwerk-Studiengang Finanz- & Informationsmanagement (M.Sc. with honors) der Universität Augsburg und der Technischen Universität München. Er verbrachte zudem ein Forschungssemester an der Macquarie Universität in Sydney. Zusätzlich zum Studium konnte er praktische Erfahrung in der Wirtschaftsprüfung bei der KPMG AG und im Bereich Data Science bei der Celonis SE sammeln.
Seit Oktober 2016 war er wissenschaftlicher Mitarbeiter in der Forschungsgruppe von Prof. Dr. Andreas Rathgeber. Er ist zudem als Head of Academic Alliance bei der Celonis SE und als Lehrbeaufragter an der Technischen Hochschule Rosenheim sowie der Duale Hochschule Baden-Württemberg tätig.
Seine Promotion mit dem Titel "Meta-Analysis in Finance: Applications and Advances" schloss er im Juli 2022 am Institut für Materials Resource Management als Dr.-Ing. ab. Seit August 2022 ist er als Post-Doc in der Arbeitsgruppe Applied Data Analysis tätig.