Header Image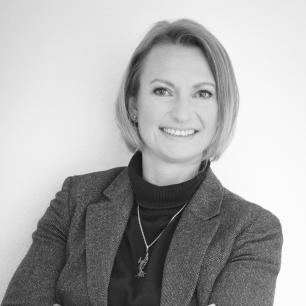 Body
Katharina Schüller studied psychology at the Technical University of Dresden and then earned a degree in statistics at the Ludwig Maximilian University of Munich. In 2003, while still a student, she founded STAT-UP Statistical Consulting & Data Science Services, which she has headed as CEO ever since. The company supports decision-makers in companies as well as politics and administration in building data strategies and data competence as well as developing data applications and models to make data-based decisions with the help of statistics, artificial intelligence and machine learning.
Schüller developed risk modelling software for the Federal Institute for Risk Assessment. This is the prototype of a programme that supports the risk assessor in creating and documenting quantitative risk models.
In 2020, it initiated the development of a Data Literacy Charter under the sponsorship of the Donors' Association for the Promotion of Sciences and Humanities in Germany, which was signed by more than 100 representatives from business, politics and science. In 2021, the IEEE Standards Association appointed her to lead an international working group to develop a global standard for Data & AI Literacy.
Schüller was also involved in the development of the app Stadt, Land, DatenFluss by the German Adult Education Association. This was created to strengthen citizens' data literacy by explaining how new data-based technologies work in a playful way.
Topic
Data Literacy
AI and Entrepreneurship